More than 40 animated national teams from all over the world are waiting for you!
Discuss the current game situation lightning-fast with the Goodeys at public viewings - or experience international competitions together with the Goodeys and your family or friends.
Cheer for your team - no matter which nation your heart beats for - the sports emojis with fan caps, scarves, flags and more cheer, mourn, scold the referee and sing fan chants.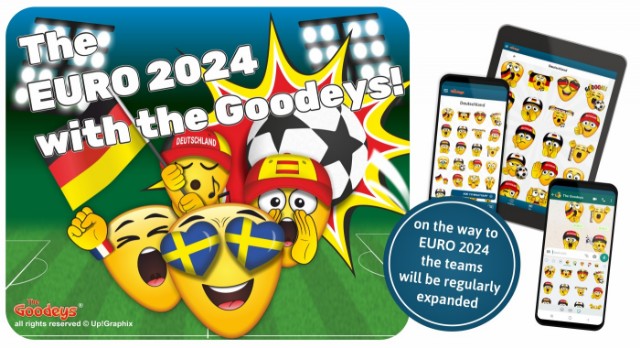 All 24 teams of EURO 2024 in one app - a very special treat awaits all football fans in Europe in Germany in 2024!
Get the "The Goodeys" EURO 2024 schedule as a download!